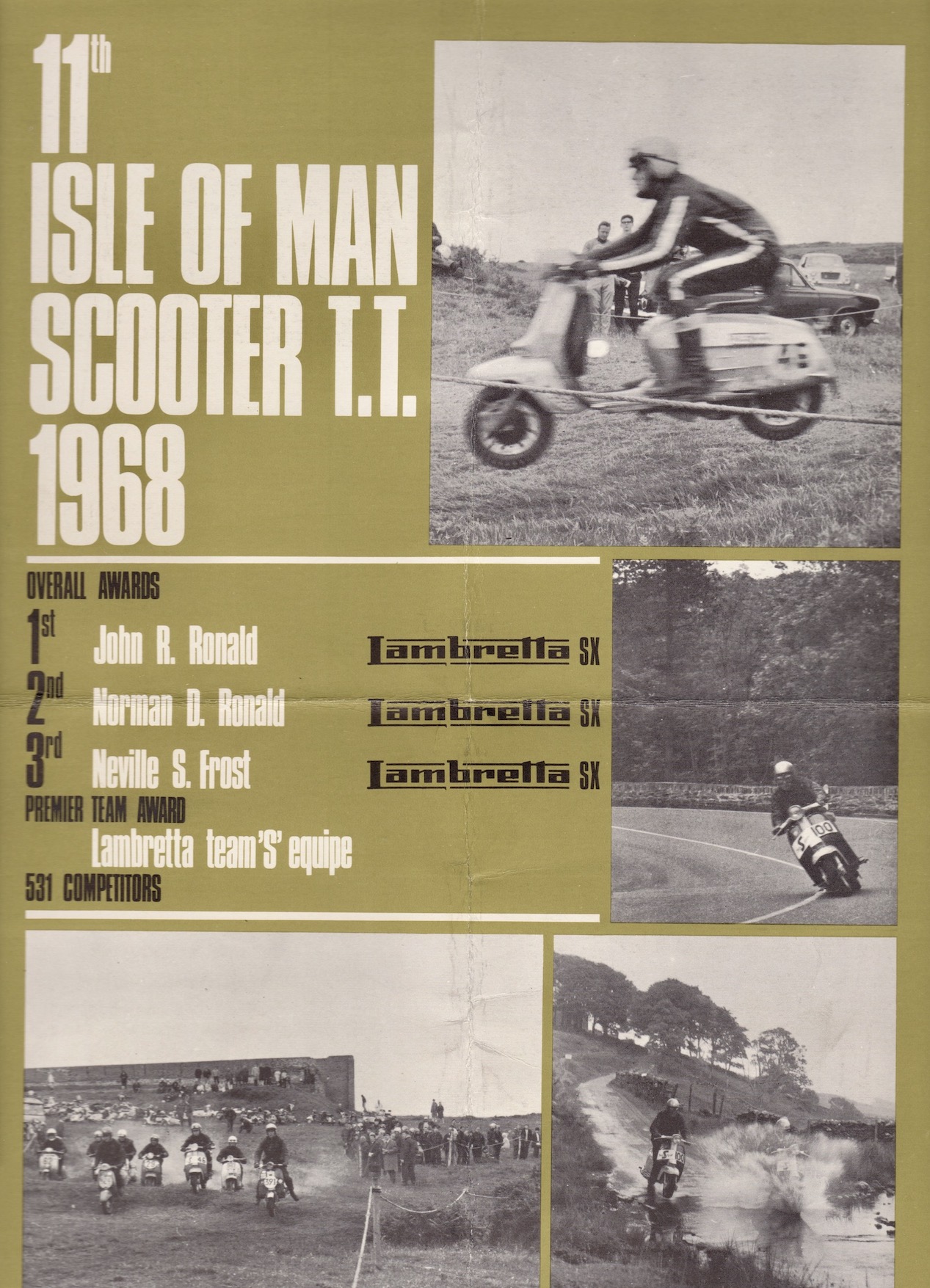 There had been a working association between Innocenti and our BMC - British Motor Corporation - from the mid 1950's. The Austin A40 design had unmistakably Italian flair and Innocenti actually both designed and built some of the sports cars that succeeded the British Austin Healey 'Frogeye' Sprite.
During the SX era there were rumblings that Innocenti was cutting back its Lambretta activities, so I was relieved as well as delighted when the Grand Prix model was unveiled. It heralded heady times. My riders chalking up win after win. Then, in 1968, the clean sweep of first, second and third overall and the Team Award at the Isle of Man.
There were other signs all was not well. Bob Wilkinson had been succeeded by Peter Davis who in turn had left the Concessionaires, funding of the Lambretta Club was drying up and Peter Agg took on the UK Suzuki concession. Eventually we were told Lambretta production was finishing, as BMC had bought Innocenti as a plant to produce cars only. I was devastated.
Over the years a great deal had been done with the Vespa and it had been a significant percentage of my business, but Lambretta had been special. The first scooter I owned, the club I formed, then the on-going social and sporting activity. Little changed while Lambretta scooters were still available, I was offered a Suzuki agency, but I had lost interest and decided to sever all two wheel ties.
Ray Kemp was made of sterner stuff and I was pleased that he incorporated my trading name when first setting up on his own. His has been a success story and certain to continue as now his son Ben is in the business. I was already living in Surrey and joined the team at Caterham Cars, best known as manufacturers of sports cars developed from the Lotus 7 series.