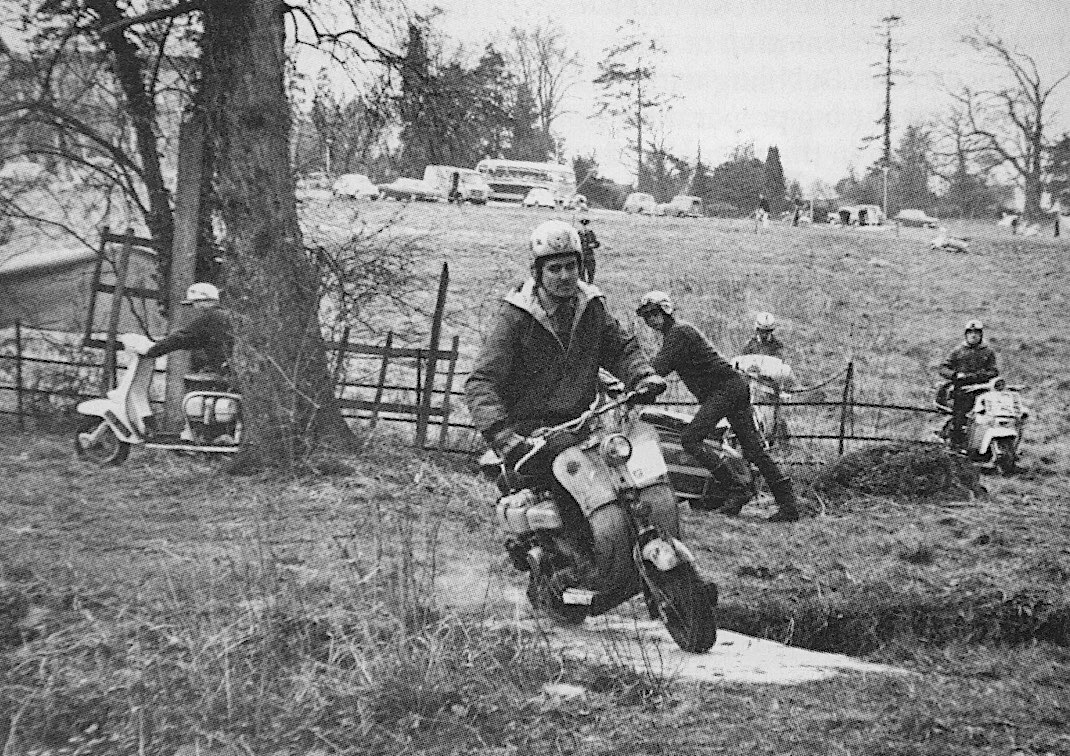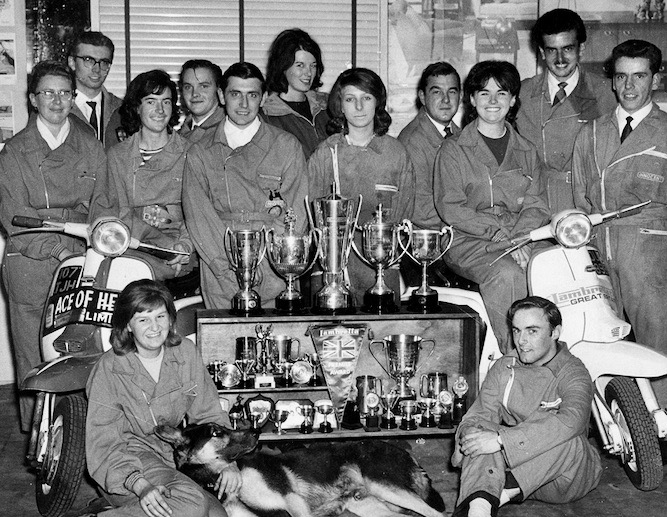 I became a biker on my sixteenth birthday, riding a 150cc Francis Barnett restored during the previous five months. A few days later knocking on doors in the Strand and Fleet Street armed with a portfolio prepared at school, I was taken on as a commercial artist by the publishers Newness and Pearson.
The salary was mouth watering, so bigger and better bikes followed until I purchased a Vincent 1000cc Black Shadow V twin. It was the ultimate on the open road but proved hard work in traffic, so I decided a more user friendly stable mate was needed for the daily run into central London.
Cue Lambretta - an early LD that I threw down the road several times before adapting to riding without a tank between my knees, but then it really grew on me. Treated to an immaculate dark green and purple paint job, it was reliable, economic and fun. It was also to be the catalyst of my later scooter career.
Two years later, touring Europe on my Vincent, it all went wrong. Near Genoa in Italy the Vincent was written off and I came within a whisker of the same fate. A HGV was on the wrong side of the road - honest. The driver either did not see me, or did not realise how fast I was closing when he pulled out to overtake another HGV!
Obviously, I survived, but later, after my parents threatened to inflict more permanent injuries if I did not change to four wheels, I reluctantly sold my Lambretta. I did not enjoy commuting by car. There were moments feeling smug when the weather was atrocious, but it took, at best, an extra hour each day and although there were no parking restrictions, finding a parking space became increasingly more difficult and I missed that Lambretta.
I was ripe for a change when I chanced on an advert for a scooter salesman at Spurling Motors (the Watford area distributor for scooters including Lambretta). They could not understand why I applied 'as on target earnings' including commission was less than half of my salary, but I exaggerated my scooter experience and I got the job.