Scooter Sport
You seem to have been doing lots of miles on these scooters. Didn't they ever break down
Not usually, but I blew one of these special 125 engines to pieces at Mallory Park. We used to put 30mm Amal carbs on these motors and they were really pretty fast. I think they were revving to almost 9,000 rpm down the Mallory straight. There was this hell of a bang and the con-rod went straight through the crank case and the lot dropped out on the track. I have never known anything like it before. The only other problems we had was with the Arthur Francis 250 that we used to sprint. We actually used a Lambretta frame and cut it down until it was a kneeler like the sidecars. The engine was a Bultaco 250 motcross barrel grafted on. This thing use to rev past 12,000rpm. It was before the GP cranks came out, which were sturdier. If you blipped the engine too much the fly wheel kept going and sheared straight off the crank. When we sprinted it, the 250 was quite hairy, though very quick.
Where you involved in any other scooter sport
We got involved in building specialist scooter scrambles bikes as well. What we did was get a frame from a DKW mounted a Lambretta 175cc in the frame and ran a chain drive to the rear wheel. Interesting concept.
Who were your main rivals in scooter sport, and did you admire
Neville Frost was the main one. He came on the scene when my brother and I were doing well. We were always battling it out on the track and then came together in the Auther Fancis Team S Equipe. He took some beating, particularly on the circuits.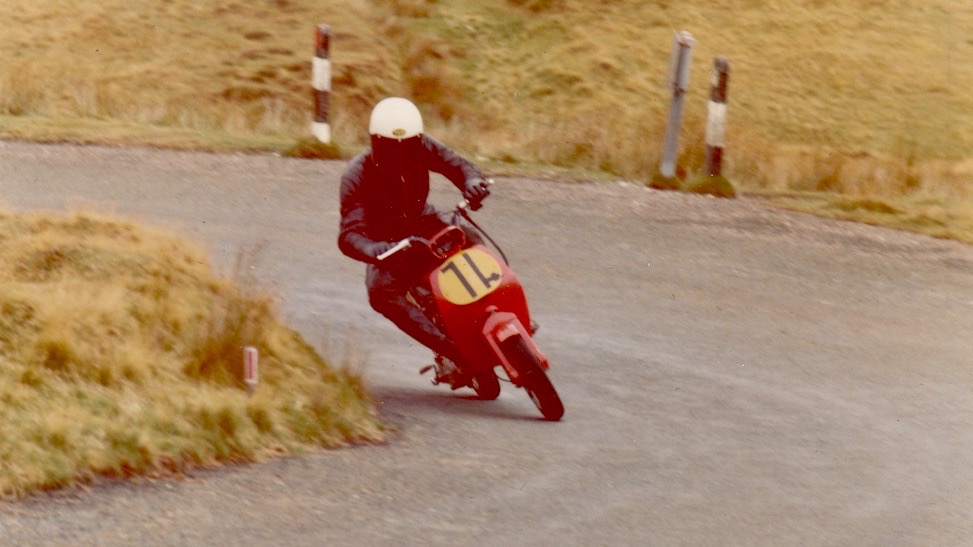 In the 70s you became famous for racing a Lambretta Vega. What did you do to it
Mine was a 75cc Vega that had a larger Amal carb fitted and Exhaust re tuned. It was timed down the back straight at Snetterton doing 72mph. When my brother stopped racing I started to race his red 125cc Vega which was tuned by me and my brother. We also had a barrel tuned by Colin Armett. We made the inlet manifold, and converted the cylinder head to a centre plug, which required modifications to the frame. It really used to go, and I bet it would beat my X9 500 up to 60mph.
Didn't it vibrate your teeth out
No we managed to smooth this engine out quite well, though we did have to put a strengthening piece in behind the leg shield because they use to split. We had to fit stronger clutch springs in it and double up on them, and we made our own drive sprocket to raise the gearing. Eventually we dropped the handle bars and made a out and out race exhaust system that was built into the standard exhaust system. According to the rules the exhaust wasn't allowed to protrude beyond the back of the machine, so our way round it, to still have the right tuned length of exhaust was to extend the rear light unit to make the machine longer than the pipe.