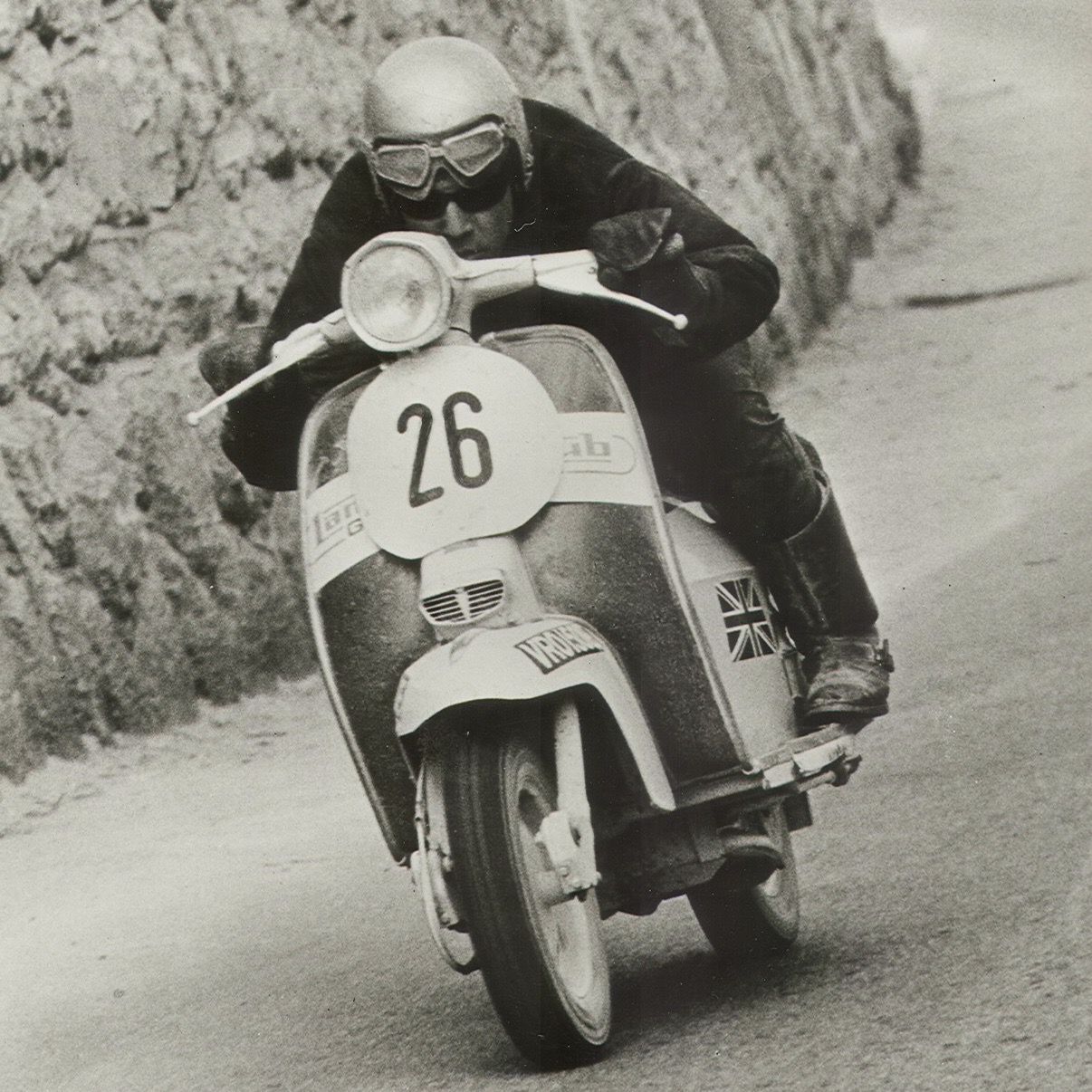 Moto Giro d' Italia 1967
The Moto d'Italia a seven day, 2,500 kilometre trial over variety of Italian roads has for years been restricted to motorcycles. This year however, the Federation Motociclistica Italian decided to throw open the event to scooters. The final entry of 300 machines, included 37 Lambretta's and 16 vespers from clubs throughout Italy, with additional to Lambretta is from Barcelona, Spain and six members of the Lambretta club Great Britain.
There were Neville Frost, Bromley Lambretta club (currently top of the LCGB Championship Table), John and Norman Ronald of Nottingham (this year's Snetterton in winners), Malcolm Clarkson London Lambretta Club, Harvey watch Lambretta Club Glasgow and Bob Jackson from Nottingham.
The 1967 Moto d'Italia proved the most auduous seven days scootering that I have ever experienced, but when the invitation to compete was received some two months earlier, I was at least more aware of what was to come than the eventual Britannia 2 team, all the number 1 team had ridden in the 1965 1,000 miles Milan to Taranto trial.
Read the full report in (Out of the Blue The Ronald Brothers)