The Milan to Taranto, May 1965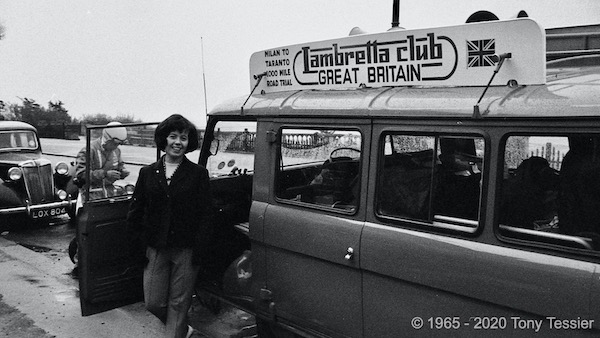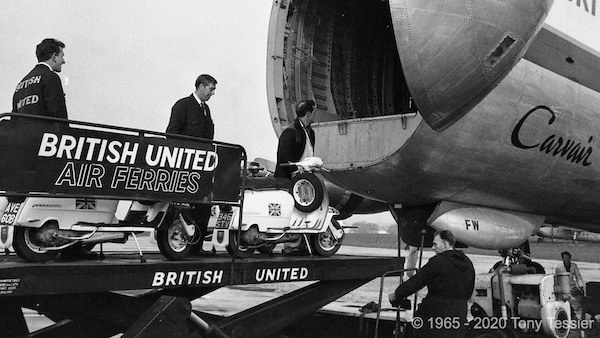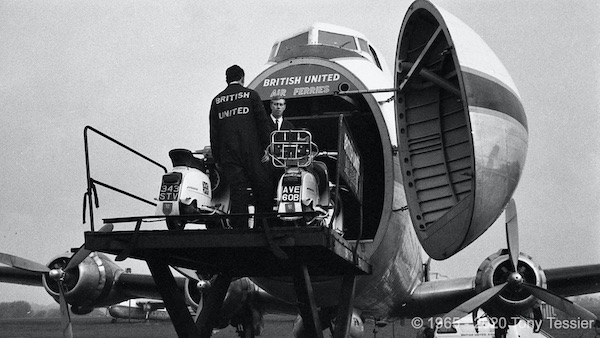 What a performance ! Fly nine scooterists to Italy: give them just two days to get to know one another : tell them that they are now three groups representing British Lambretta Club : and then set them off to compete against twenty-nine experienced teams from various continental countries in the toughest-yet 1,000-mile Milan to Taranto regularity trial organised by Lambretta club d' Italia.
Results ? In the overall placing's the British lads finished second to Lambretta club Cagliari of Sardinia a poor second? Not a bit of it! at the end of the four days, only 15 sec. separated the runners-up from the winners. No wonder that British team­ manager Bob Wilkinson says that next year they are out to win. In third place was Lambretta Club Castellmare di Stabia (Naples).
Average speed over the whole distance was 28.58 mph for 200cc machines. Those members of the British team, which consisted of Norman Ronald (21), John Ronald (25), Tony Tessier (21), Roger Crook (22), Ken Hurlingshaw (20), Peter Clements (29), Peter Coop (21), Harvey Watt (22), and Gerald Daniels (25), who said that 28mph sounded like a doddle, later had to admit that one had to ride like hell to make it when they found that the route crossed the apennines several times, often rising to over 3,000ft.
Favourite entry was the Spanish team, winners on the last two occasions, but their hopes were shattered when a team member crashed and broke a leg. Only casualty (not serious) among the British Team was Roger Crook (1964 Isle of Man Rally Champion) who was in collision with a car on a closed section of a mountain road.
Twisting mountain roads, often with a sheer drop on one side, were a feature of the route, and conditions were not improved by rain which, combined with a heavy coating of tyre-rubber on the bends, produced a treacherous road surface.
In addition to the trophy for being second overall, the Lambretta Club Great Britain members were awarded a medal for being the best turned out team, and other awards for being third in the daily scoreboard on three occasions.
Finally, immediately on their return to the uk, the British Team set off for Blackpool and arrived in time for the BLOA rally, where they were given a tremendous welcome.
The adove was taken from Scooter and Three Wheeler, July 1965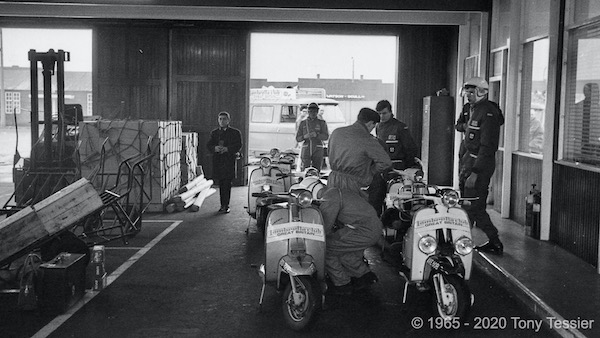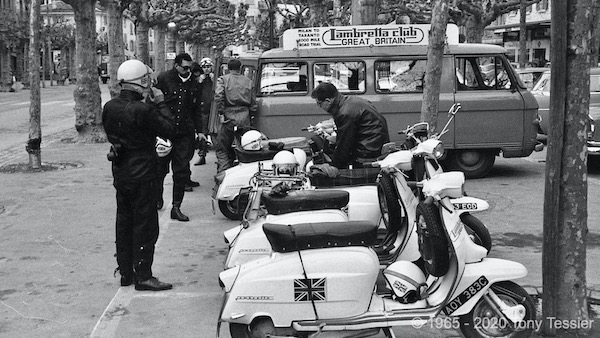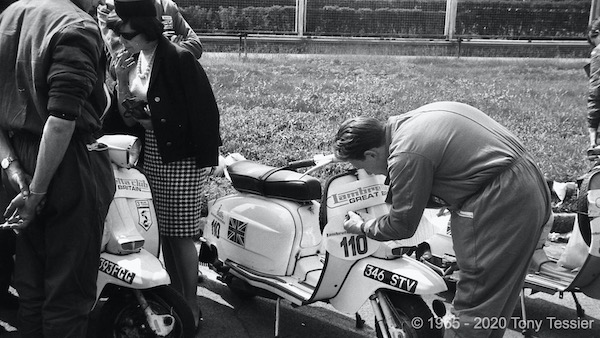 The journey from Taranto to Blackpool in three day's
We finished the event in Tarnto late on Wednesday afternoon the 5th of May, (My 21st Birthday) We travelled back to Milan overnight by train with the bikes loaded in the goods carrage, arriving mid morning the following day in Milan, to discover to our horror that the bikes had been taken off the train at a unknown station somewhere between Taranto and Milan.
The bikes arrived early afternoon on the later train, to the great relief of all concerned, we continued our journey on into Switzerland, spending a very memorable evening at a small hotel in the Swiss Alps, the air was so fresh, and as I recall the group of us shared a Swiss fondue together with the local wine. On Friday morning we continued our journey to Geneva airport, meeting up with Ursula and Bob Wilkinson who had driven the LCGB Commer van all the way from Tranto.
We flew back from Geneva to Southend, on arriving back in the UK on Friday afteernoon, we continued our journey up to Nottingham arriving early evening. On Saturday morning we were up bright and early to continue our journey onto Blackpool for the BLOA Rally, on our trusted Lambretta's which had just completed the Milan Tranto without any technical problems.
The complete journey on my Pacemaker Lambretta, Nottingham to Southend, Geneva to Milan, Milan to Taranto, (1,000 miles) Milan to Geneva, Southend to Nottingham, Nottingham to Blackpool, Blackpool to Nottingham and back to work on Monday morning.
Written by Norman Ronald
Photographs courtesy of Tony Tessier