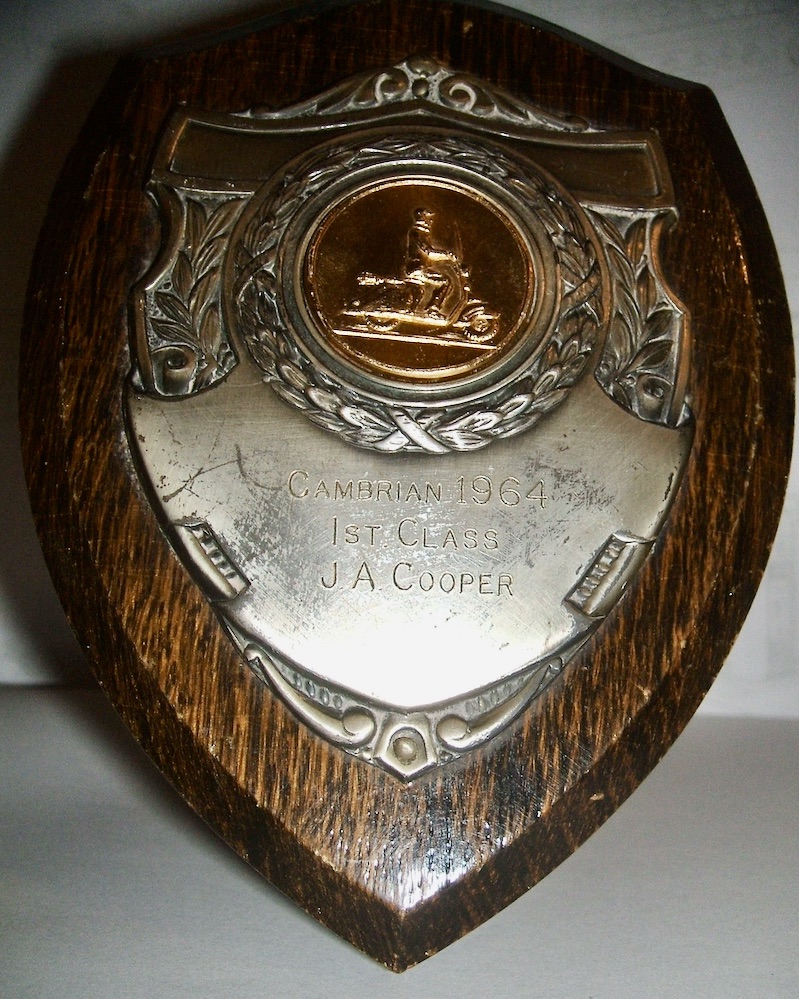 Cambrian Scoot 1964 was the third event to be organized.
The innocent name of this event turned out to be a serious challenge over the Welsh Cambrian mountains on mainly unmetalled surfaces - timing at controls being to the last preceding minute - with exclusion for exceeding 60 minutes lateness overall.
Held over Saturday and Sunday, with an assembly rally starting at 22:00hrs on Friday from 6 start control points, arriving at Llangollen in the early hours of Saturday to a provided breakfast with an evening social and official welcome.
A grand dance took place on the Saturday evening with an early start on Sunday for scrutineering and the start of the Semi-Sporting Trial with the finish around mid-afternoon. Seventy competitors started the event (with or without navigators) in 3 classes and 6 teams of 3 - The 'Lambretta Trio'consisted of John and Norman Ronald with Malcolm Clarkson. Motor Cycles had their own classes.
Awards were for the Winner, Second and Third places, next best 10% 1st Class Awards, next best 10% 2nd Class Awards. Other awards were for the best team, Best lady, best tests, best Vespa, Best Merseyside competitor, Best Motor Cycle, plus other awards. 1st Class Awards went to John Ronald and Alan Cooper(navigator Jean Cresswell) with Norman Ronald gaining a 2nd class award. - the 'Lambretta Trio'won the Team award.
Cambrian Scoot 1965 was the fourth event to be held.
Saturday evening saw another Social and Official Welcome to meet fellow competitors and officials.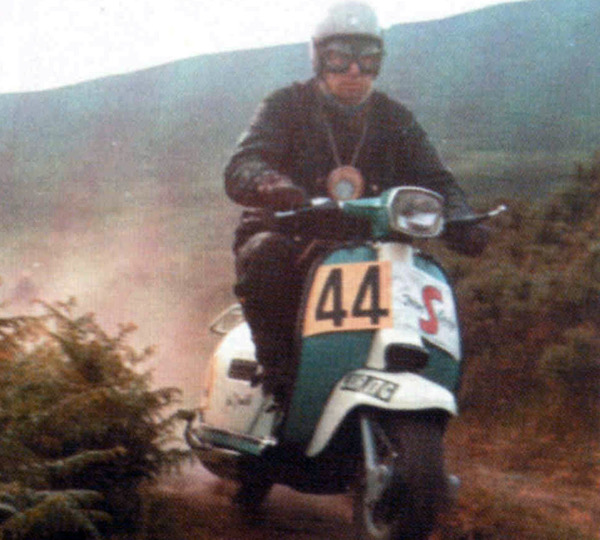 This event was aimed solely at the real enthusiast and was not for scooterists who only want a quiet run to the coast or an ordinary road trial. This event was designed to challenge both machine and rider under the best 'trials' conditions in the British Isles. The amount of unsurfaced tracks was increased to double that of the previous event.
Local farmer asked "'ave you 'eard about Snowdon?" response was "No" - Farmer "Oh, baint you - I thought everyone knew about Snowdon" and departed shaking his head
This year the 'The Bowman Team' from Nottingham Lambretta Club consisted of John and Norman Ronald with Alan Cooper, but did not win the Team Award
1st Class Award went to Norman Ronald, with Finishers Certificates going to John Ronald and Alan Cooper(navigator Jean Cresswell).
There were 5 observed tests en route - (1 and 2) Where competitors had to complete the course with 'feet up' (3) Acceleration and brake tests where competitors must accelerate and stop at prescribed lines - fastest time of the day in each class set standard time. (4) Hill Climb to cover a length of track up a gradient - fastest time of the day in each class set standard time. (5) Hill Restart - a flying start over a control line to stop with the front wheel spindle between two further control lines, then a restart up the hill with the engine running throughout the test.
Written by Alan Cooper. Images courtesy of: Alan Cooper.